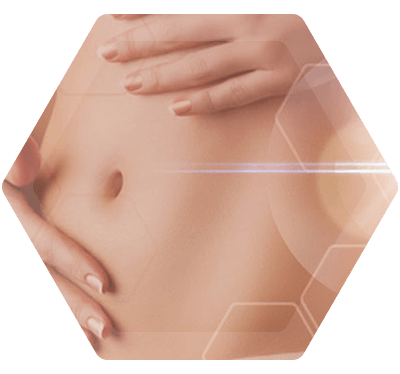 Per­­manent* hair removal for women CHEST & ABDOMEN
Wonderful smooth skin without hair at chest and belly thanks to Haarfreiheit Frankfurt
Hair on chest, nipple & areola
Hair on the chest or nipple, is it normal for women?
Unwanted hair on the chest, nipple, and abdomen in women can occur due to hormonal changes, genetic factors, or other influences. While natural, they can be perceived as uncomfortable as they are often considered less feminine. These hairs can affect self-confidence and cause aesthetic discomfort. It's important to understand that individual body characteristics vary, and there are different reasons for the occurrence of such hair. Nevertheless, many seek ways to remove these unwanted hairs and promote a positive body image.
How can hair on the chest or abdomen be removed?
Hair on the chest or abdomen can be particularly bothersome when wanting to wear a top or t-shirt, as the hairy skin becomes visible. This is often considered unattractive and disruptive in most cases, leading to the consideration of hair removal. However, traditional methods like shaving abdominal hair are not permanent. We can offer you a permanent* solution using state-of-the-art light technology.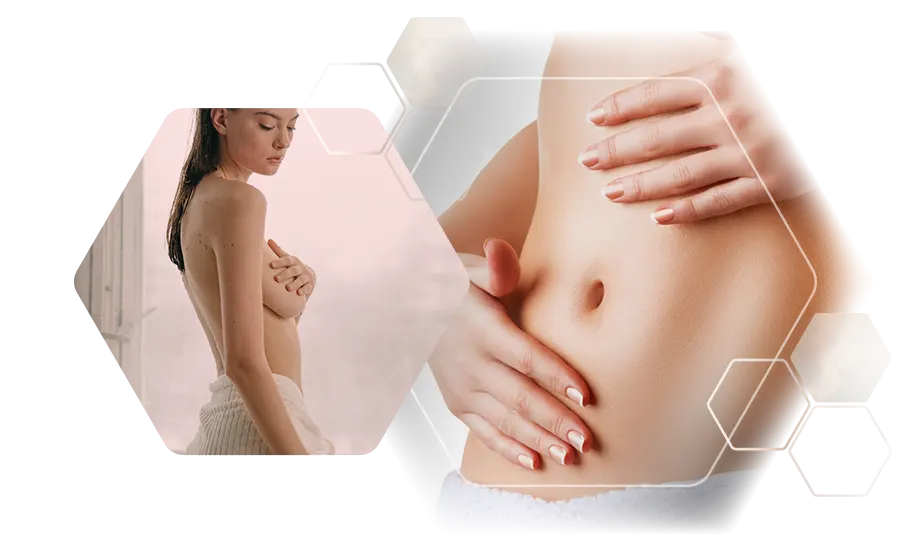 Hair on the abdomen in women
A well-groomed abdomen without bothersome hairs or fuzz is a beauty ideal for many women. However, unwanted hairs can grow not only on the abdomen itself but also around and within the belly button. Independently shaving these sensitive areas often leads to skin irritations, itching, and even uncomfortable nicks. These vexing issues can be avoided by opting for professional hair removal. Our modern technologies like XENOgel® Technology offer a painless and effective solution to bid farewell to unwanted hairs permanently*. Enjoy a pleasant sense of well-being and confident presence with a smooth and well-kept abdominal area.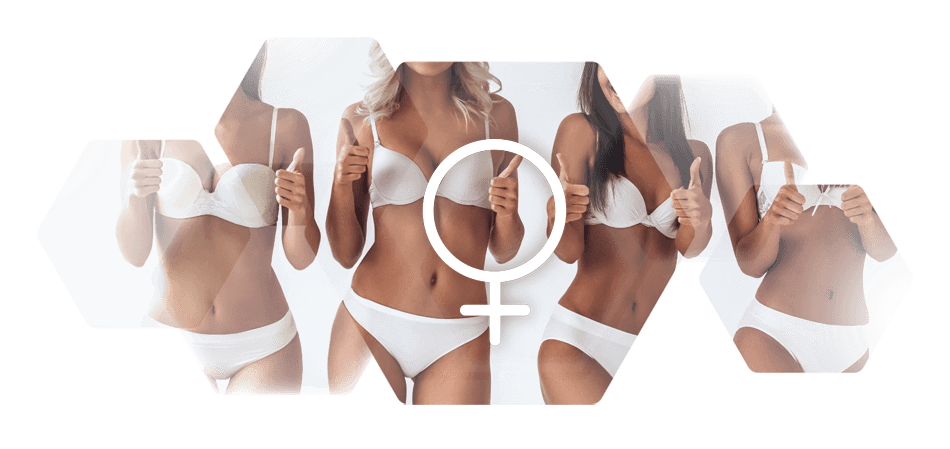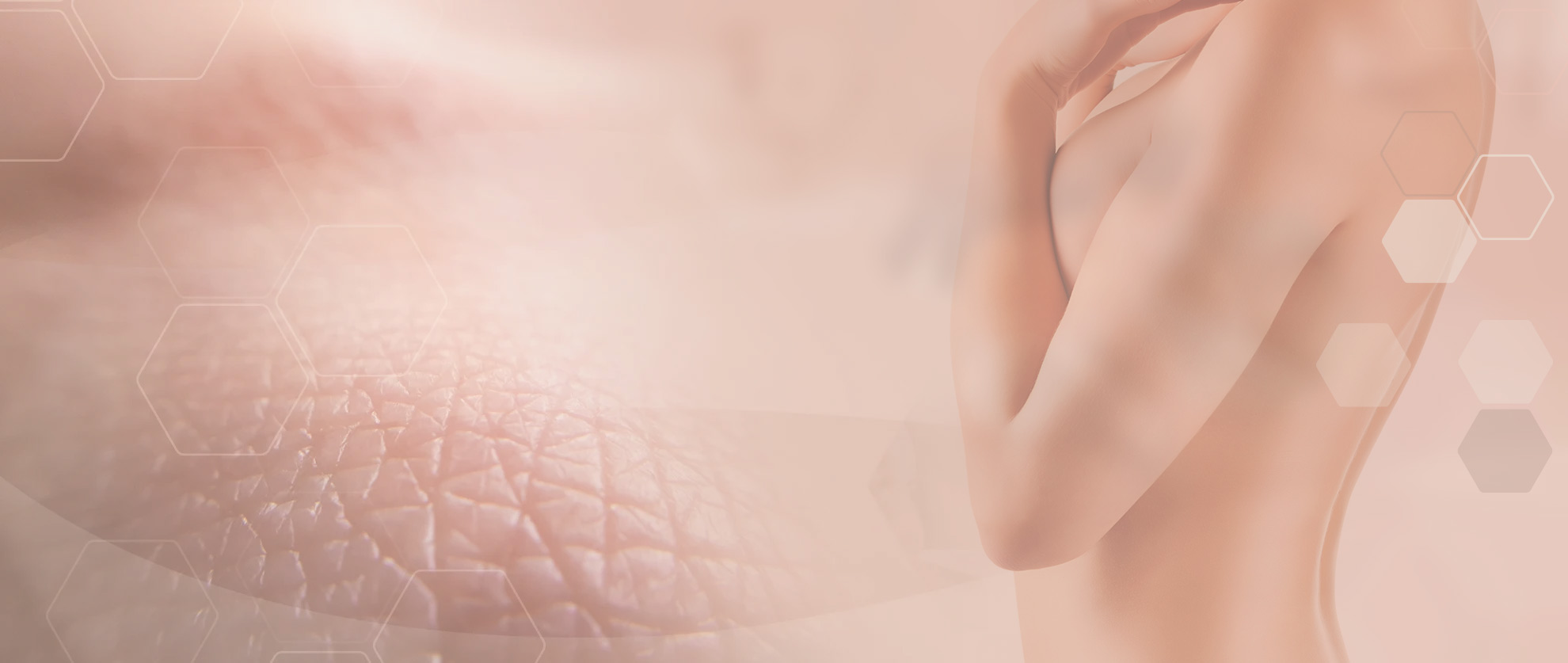 Permanently* smooth skin on the chest and abdomen
Feel comfortable with smooth skin
Indulge in soft, delicate skin and enhance your femininity. Our state-of-the-art photoepilation technology offers you the opportunity to fulfill your dream of smooth skin on the abdomen and chest. In contrast to time-consuming and often frustrating at-home shaving, our method presents clear advantages. Forget the constant effort and temporary results. At our Frankfurt institute, you'll benefit from professional care and painless sessions. Just a few appointments are enough to achieve the desired outcome, all while ensuring maximum skin protection. Experience the joy of long-lasting smooth skin without the hassle of self-shaving.
Enjoy your newfound well-being
Never* again will you have to deal with the bothersome side effects of shaving: irritated, itchy skin and constantly regrowing stubble will be a thing of the past. Thanks to the innovative XENOgel® Technology, you can enjoy effective and gentle hair removal that avoids skin irritation and cuts. The unique combination of light technology and integrated cooling ensures a pleasant sensation during the treatment. You can look forward to silky smooth skin without the typical shaving issues. Treat yourself to the feeling of comfort and confidence that professional hair removal with XENOgel® Technology in Frankfurt provides.
Best results with best tech­nology
Achieve a smooth chest and abdomen with XENOgel® Technology
We can permanently* remove annoying hair with our XENOgel® technique. The procedure is characterized above all by efficiency, skin compatibility and a painless treatment. With medical professionals, we will be happy to advise you with regard to a relaxed treatment. Enjoy the best possible results and at the same time a painless treatment.
Get rid of chest and abdominal hair painlessly
Bothersome chest or abdominal hair can be effectively and painlessly removed permanently* using the advanced XENOgel® Technology. This allows you to avoid the unpleasant skin irritations and negative aspects of shaving. Relax during the treatment in Frankfurt and experience the professional service combined with state-of-the-art technology firsthand.