Permanent* removal of hair on the ARMPITS
For depilated armpits, aesthetics and hygiene are important. We offer permanent hair removal* with the help of photoepilation for an optimal result.
Permanent* removal of armpit hair
No longer a women's issue
A removal of hair under the armpits has long ceased to be a women's issue, but also for men hair removal is part of the routine. It does not matter whether it is for aesthetic or hygienic reasons, we will bring you to your optimal result. Our medical staff will be happy to advise you personally, of course with discretion.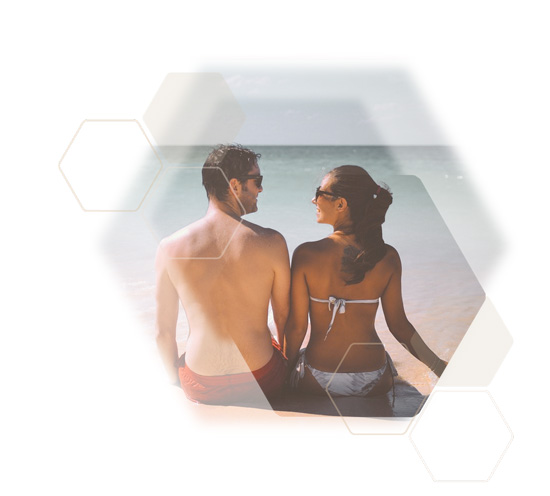 Smooth armpits without effort and without stubble
Avoid the effort of daily armpit hair removal
Smooth armpits make a well-groomed, aesthetic, and even sexy impression. Perhaps traditional methods like shaving are still part of your daily skincare routine. Surely, you have also noticed that, in addition to the time involved, removing armpit hair with a razor often leads to side effects such as skin irritations or ingrown hairs. Moreover, stubble quickly reappears in the same area. Consider modern light or laser procedures for the permanent* and uncomplicated removal of bothersome armpit hair.
Stubble-free armpit hair removal
Imagine not having to remove your armpit hair yourself anymore. You can enjoy smooth skin under your armpits every day without the need for a razor. Annoying stubble is completely eliminated. Because where there are no more hairs, no stubble can grow back. Thanks to Haarfreiheit in Frankfurt, you no longer have to remove armpit hair with a razor. Because no more annoying armpit hair* grows back.

Ingrown hair under the armpits
Continuous shaving of the armpits leads to another significant problem: ingrown hair under the armpits. This not only causes inflammation in this area but also itching and pain. With the permanent* removal of armpit hair, ingrown hairs and the associated inflammations are eliminated. Apart from the fact that it looks much more groomed to remove hair in the armpits, you also benefit from the hygienic aspect.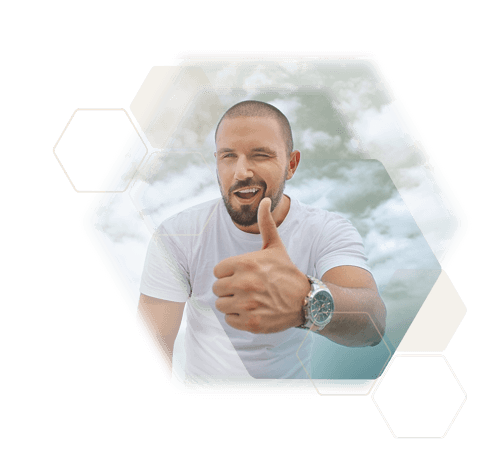 Gain time and look good at once
No more worries about armpit hair
No more worrying about annoying armpit hair and wear what you want every day. And yes, then it can also be a muscle shirt. Stubble is a thing of the past. Feel free thanks to permanent* hair removal with an effective, gentle and painless method. Get to know a new lifestyle. We offer all technologies currently available on the market. We determine the most suitable method for you in a personal consultation with our trained staff.
How is the best way to remove armpit hair?
Not having to shave the hair under the armpits anymore is a significant advantage. This is achieved at Haarfreiheit in Frankfurt with light or laser. In addition to the well-known IPL hair removal for armpits, we also offer the innovative and, above all, pain-free XENOgel Technology. Light hair removal is also called photoepilation.
Another advantage of photoepilation is saving time, which is required for waxing or shaving. Our cold light devices treat in the most effective way, as they have been specially optimized for this purpose. A session for hair removal in the armpit area takes only a few minutes. Our gentle procedures save you precious time and effort.